Theo Prins is a concept artist working at ArenaNet on Guild Wars 2.
---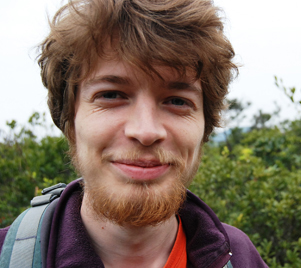 He grew up in the Pacific Northwest and the Netherlands and spent most of his childhood drawing airplanes, cities and dinosaurs. As a teenager he financed flying lessons with aviation art commissions but dropped his idea of becoming a pilot when he discovered his passion for digital art.
Since 2007 he's been working as a concept artist in the video game industry. This opened the doors to a somewhat nomadic existence. First he worked for CCP games in Iceland, then Reloaded studios in South Korea and eventually began traveling and living in different cities throughout Asia while freelancing on the go. He's had a temporary studio space aboard a container ship crossing the Pacific Ocean, telecommuted from the Himalayan foothills, lived on a small island off Hong Kong, visited ship breaking yards in India and has extensively explored street markets and alleyways around Asia.
When he can, he likes to convert his paintings to stereoscopic pairs. Since 2012 he's been based in the US working at ArenaNet in the Seattle area.